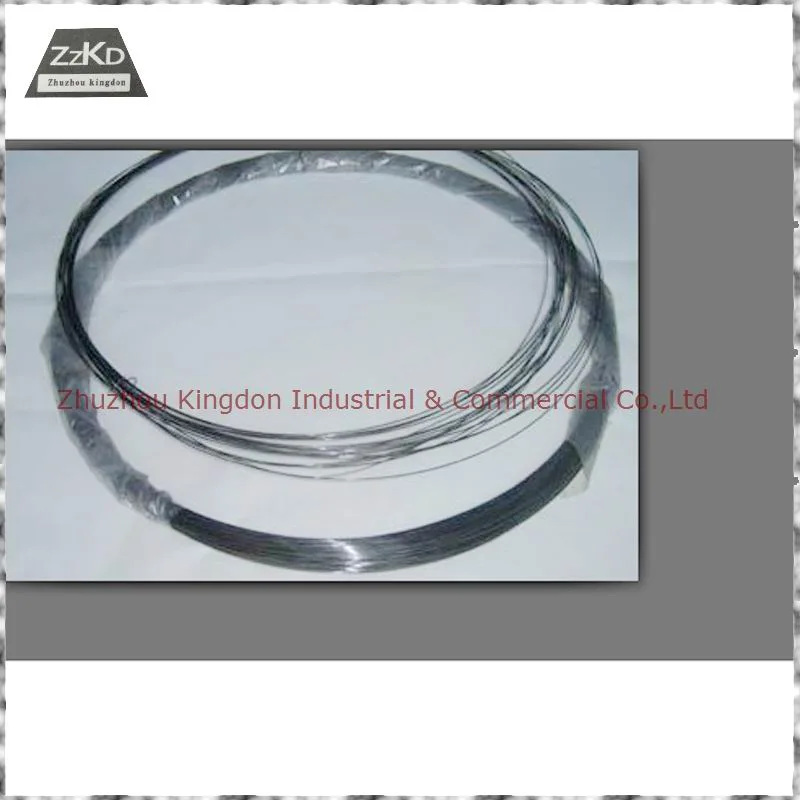 Item: Stranded tungsten wire
Purity: 99.95Min
Size; According to your requirements
Stranded tungsten wire is applied for making heater elements and other heater components in semicomductou and vacuum devices.
Tungsten heater element features high melting point and high corrosion resistance. Mainly applied for aluminzing kinescope, chromoscope, mirrors, plastics and heater elements for decoration article
Type
Application
HW91
Applied for making filament, shock-resistance filament and other high-terperature- resistance devices.
HW71
Applied for making auto lamp filament and other anti-shock devices.
HW61
Applied for making coiled-coil filament.
HW31
Applied for making coiled-coil or trispiral CFL filament, incandescent filament and surpport.
Applied for making stranded tungsten wire, tungsten heater element and other no special temperature required devices.
HW11
Applied for making electrode and lead.