PVC insulation electric heating wire
Senphus PVC insulation electric heating wires have passed UL certificate, we have UL 1285, UL 1080, UL1015, UL1137, UL1634, UL10480, UL 10812, UL10932, UL 10357, UL10920, UL10357, UL11016 etc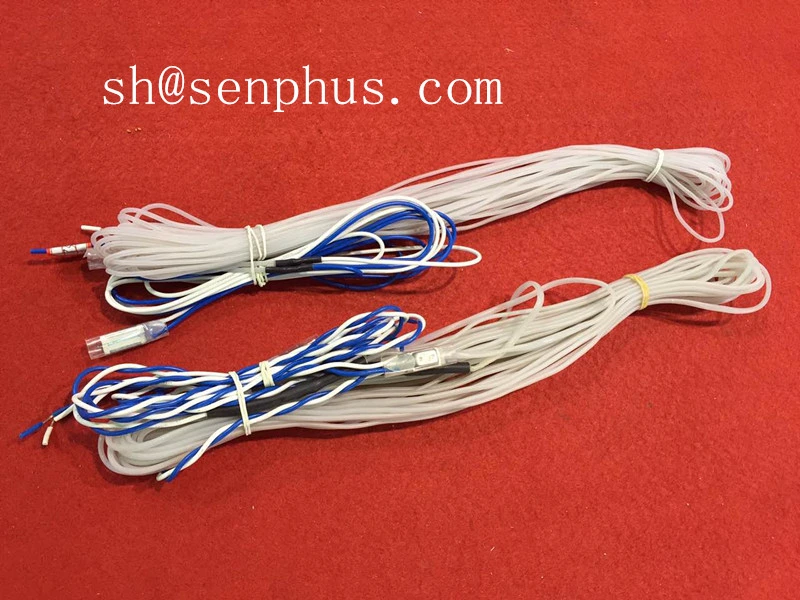 1.Information:
1.Electric wire in different technical specifications are available with us.
2.These cables have a contact construction, they are rugged, but flexible for industrial use and have high temperature insulation.
3.Our range of Multicore Flexible Cables can be availed in different types of insulation like Standard
4.Heat resistant PVC upQ to105° C and Standard PVC Of FRLS, which finds varied application in the electrical industry.
5.Available in standard width, these multicore flexible cables are offered at competitive prices.
Conductor internal structure:conductor:Single core or resistance wire into a spiral windi
insulator:PVC strengthen: cotton, nylon, etc
project
property
declan
silicone insulation
tensile strengh
≥1.05kg/mmsq
UL1581
elongation
≥100%
the miminum thickness
≥0.50mm
UL
wire
heat and shape channing test
≤50%
UL
spark test
no breakdown
6.0KV/0.15sec
resistance
+10%-5%
reinforce
In cotton/nylon, etc
product resistance range
1--10000ohm/m
outside dia
3.0±0.15mm
can choose other outside diameter size
bag length
100-500m