Flat Roof High Quality OEM Blue Absorber Flat Plate Solar Collector Water Heater
Name
Specification
PJF-150L
Flat plate collector
Quantity ( pc )
1
Collector dimension(mm)
2000x1000x80mm
Header tube(mm)
Φ22 x0.6mm
Riser Tube(mm)
Φ10*0.5mm
Integrated circulation Pipe
Corrugated Pipe
Welding
Laser welding
Absorber coating
Black Coating
Insulation material
Fiber glass + polyester fiber
Material
3.2mm Low iron tempered textured glass
The rated pressure
0.6MPa
Frame color
Silver/Black
Water Tank
Insulation
Polyurethane in 50mm
Inner tank
Food grade stainless steel, SUS304-2B, 1.2mm thickness
The rated pressure
<0.6MPa
Electrical Heater
1.5KW
Outside material
Galvanized steel plate, 0.4mm thickness
Support
Material
Glavanized Plate with Powder Coating
Spare Parts
Material
safty valve, check valve and magnisium bar, electric element
Pictute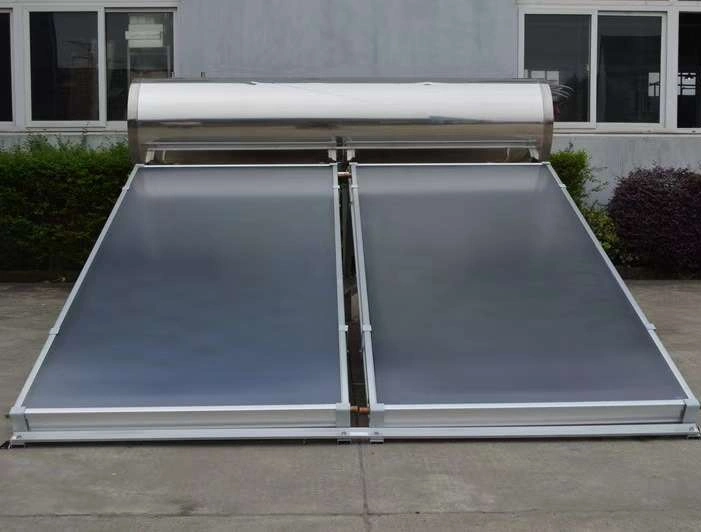 The material of inner tank is stainless steel, good function of anticorrosion and long working life;
1. The material of outer tank is hot galvanized sheet steel with plastics-prayed surface, beautiful and durable;
2. The insulation material of manifold is polyurethane, keep energy in long time;
3. High quality evacuated tubes with triple layer selective absorber coating, vacuum degree≤5.2x10-4Pa, absorbing efficiency≥92.5%;
4. Full automatic production line can realize your different requirements;
5. Working life≥20years.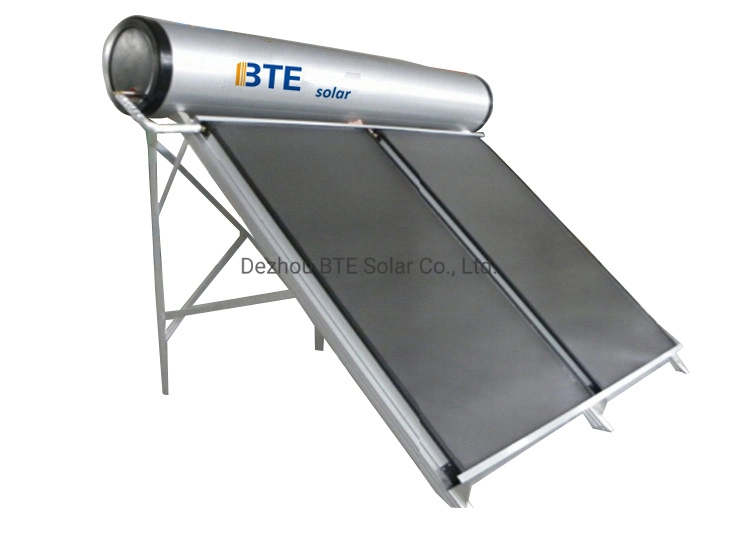 The quick measuring instrument from Germany can do function test on production line which ensure each absorber plate to meet your high quality requirements.
In 2014, BTE successfully developed the new flat panel collector with "Bonding" technology. Its efficiency is 10% higher than normal blue film collector.
On the base of professional technology experience and cooperation with researching institutes and universities, BTE has developed high weather-proof selective absorbing film from full-automatic magnetron sputtering production line. Averaged 45s/p production efficiency can delivery your order in short time.