electrical cable Heavy Copper Core Flexible Mineral Insulated Fire Resistant Electric Wire Cable (BBTRZ)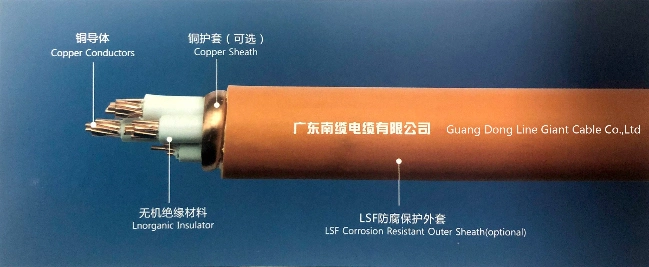 Heavy Cu conductor flexible mineral insulated cables(BBTRZ):
Conductor:Stranded from multiple strands of copper wire and having good bending performance.

Insulation:Using high temperature resistant, non-combustible inorganic insulating materials.

Outer sheath:Using anti-aging and weather resistant materials and having good anti-aging and mechanical performance.

Suitable for indoor and outdoor laying, able to withstand mechanical external forces. Single core cable can not be laid in magnetic pipes.
Selection method
1.Flexible mineral insulated cables with plastic sheaths shall be used in the following cases:
The cable is laid in an environment that is corrosive to the copper sheath.
The cable is buried directly or piped.
The cable is laid in a non-technical space of the building and has aesthetic requirements. Where there are fire protection requirements, a halogen-free and low-smoke plastic outer sheath should be used.
2.Specification selection
Determine the maximum operating temperature of the cable according to the laying environment of the cable, reasonably select the corresponding cable current, and determine the cable specifications.
2.1: Flexible mineral insulated cables have two types of current carrying capacity according to different cable temperature:
Current carrying capacity at 70°C
Current carrying capacity at 105°C
2.2:Choosing the cable current carrying capacity should

be in line with

the normal working temperature 700C under the following laying conditions :
Clearing lines along walls, brackets, roofs and bridges.
Co-routed with other types of cables in the same bridge, shaft, cable trench, cable tunnel.
Other places where the cable sheath is too hot and may cause personal injury or equipment damage.
2.3:The cable is laid separately in the bridge frame, the cable trench, and the place where the pipe is worn by the unmanned machine. The current carrying capacity can be selected according to the normal working temperature 1050C.
2.4:The specification of flexible mineral insulated cable should be reasonably determined according to the actual length of the line and the length of cable delivery.
3.1Copper sheath can be used as a grounding wire, so PE lines are generally not needed.
3.2 Replacing the busway with a large-section flexible mineral insulated cable can reduce engineering investment and increase line safety.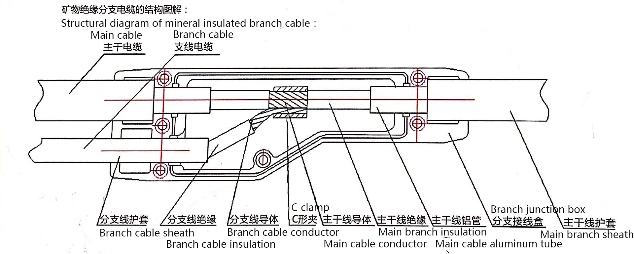 Technical Parameters
Rated voltage of flexible mineral insulated cable

:

BBTRZ and WTTEZ are suitable for applications where the voltage between the core and the sheath and between the cores does not exceed 1kv ac and dc.

Finished test voltage of flexible mineral insulated cable:light load 2000V/1min,overload 2500V/1min.

Insulation resistance: Insulation resistance ≥1000MΩ/km. When the cable length is 10m, the insulation resistance is 10×1010Ω/km.

Long-term operating temperature of flexible mineral insulated cables:
The long-term working temperature of inorganic mineral insulated cable is 700C. The allowable operating temperature of mineral insulated cables is 1050C in places where no one is involved. In special high temperature occasions, the short-term operating temperature can be less than 2500C.they can continuously supply power for more than 3 hours at 950-10000C flame burning temperature.Short or non-short working temperature can reach 10830C.
The minimum bend radius of Flexible mineral insulated cables meet the requirements of the table below:
6.
Table of current-carrying correction coefficient in different ambient temperature

Conductor operating temperature(ºC)

ambient temperature(ºC)

20

25

30

35

40

45

50

55

60

1.52

1.40

1.28

1.15

1.00

0.84

0.66

0.43

70

1.36

1.28

1.19

1.10

1.00

0.90

0.78

0.66

80

1.30

1.23

1.16

1.08

1.00

0.91

0.82

0.73

90

1.23

1.17

1.12

1.06

1.00

0.94

0.87

0.81

100

1.19

1.14

1.10

1.05

1.00

0.95

0.90

0.84

110

1.16

1.12

1.08

1.04

1.00

0.96

0.91

0.88

125

1.14

1.13

1.10

1.06

1.00

0.96

0.92

0.88

180

1.08

1.09

1.04

1.02

1.00

0.98

0.96

0.93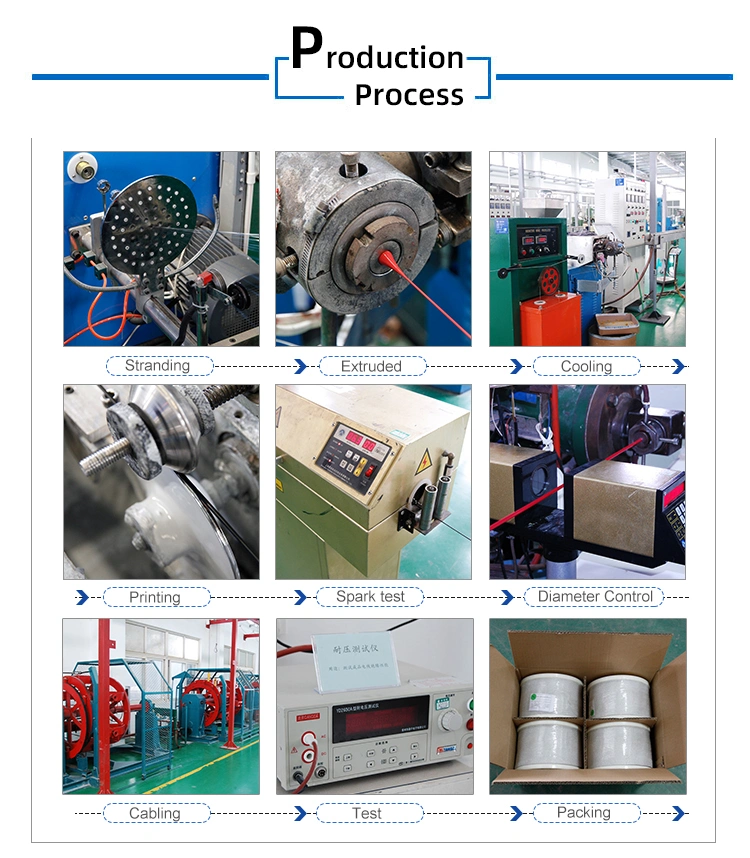 why choose us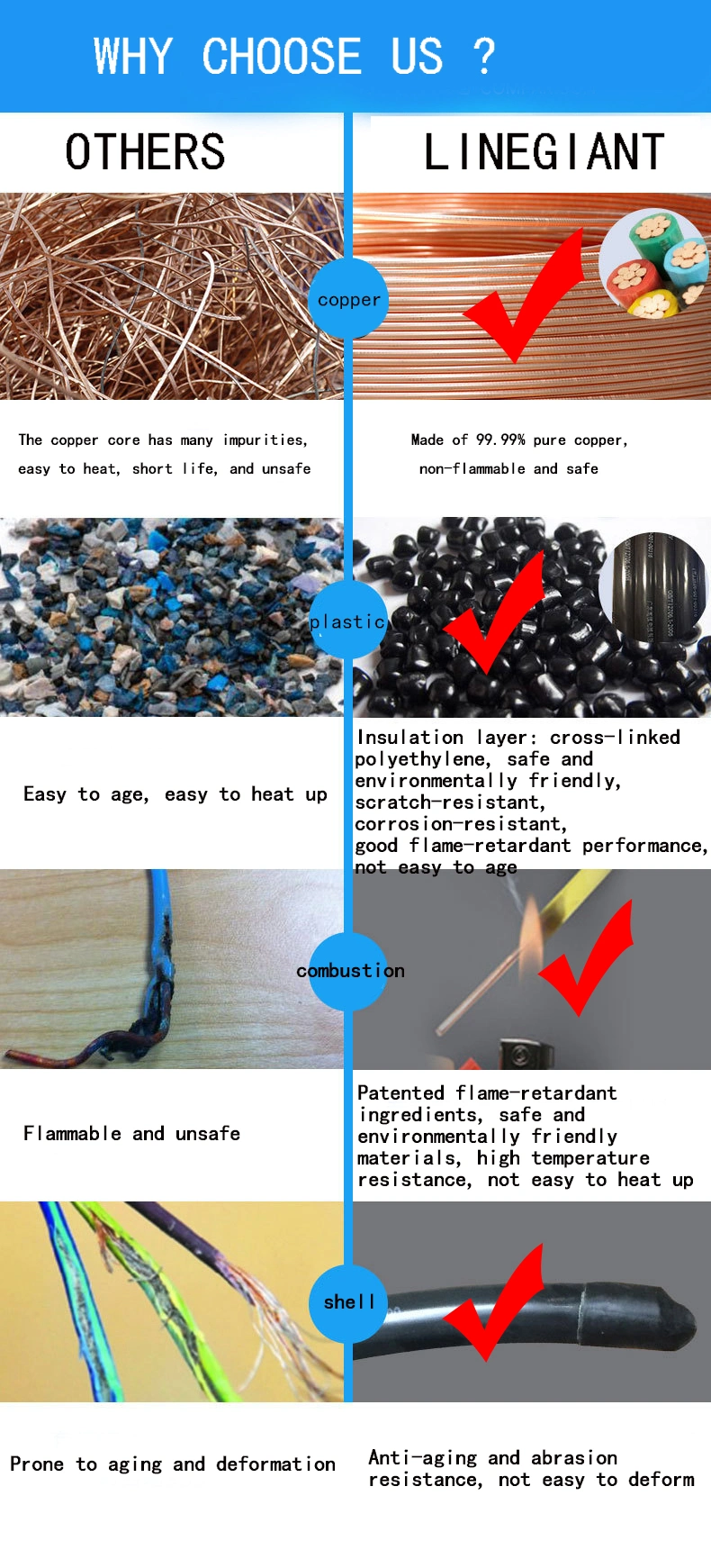 our factory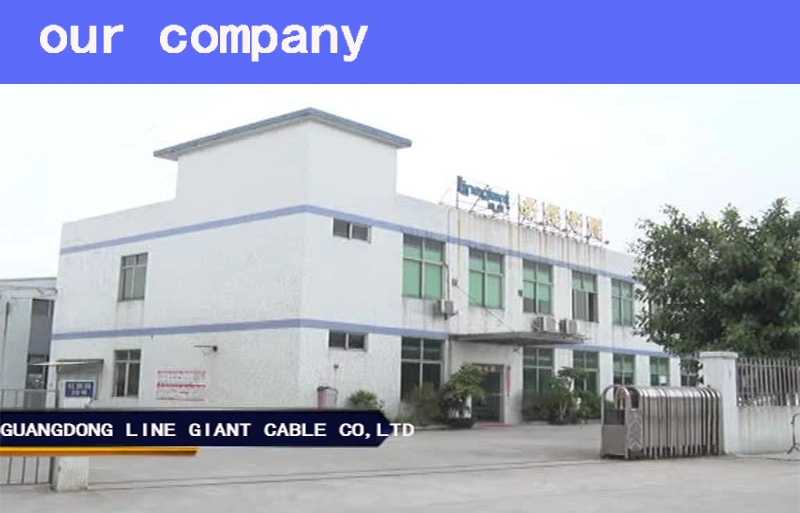 Guangdong Linegiant Cable Co., Ltd.
is a wire and cable manufacturer integrating R&D, production and sales. Since its establishment in 2004, the company has won the recognition of electrical equipment manufacturers, machinery and engineering customers in the industry with its pioneering and innovative spirit and unremitting efforts. The company has a strong technical force, with a production team of nearly 100 people, and more than 40 engineering and technical personnel. The factory has advanced production equipment at home and abroad, complete product categories, and has the production capacity of large specifications and large length wires and cables to meet the needs of users from all walks of life. need.
In order to improve the quality inspection system and ensure product quality, the company has equipped a batch of testing equipment such as tensile machines, projectors, DC resistance bridges, and high voltage testers. Established a complete production process monitoring and control system, and implemented comprehensive and systematic quality tracking and appraisal of products with perfect quality management methods to ensure the high quality of the products.
Our company has established a quality management system in accordance with the requirements of ISO9001: 2008 standard, and passed the quality management system certification. At the same time, it has obtained the "China National Compulsory Product Certification (CCC) Certificate" and the "National Industrial Product Production License". The product sells well all over the country, has a high reputation in the market, and has won praise from users with a good reputation. The product has been selected as the high-quality product of "China Quality Travel"; the fire-resistant cable has passed the inspection of the National Building Material Quality Supervision and Inspection Center , Obtained the logo use certificate; Obtained the "Guangdong Province Contract-abiding and Trustworthy Enterprise" for three consecutive years; Obtained the "Environmental Management System Certification" and "Occupational Health Management System Certification"; the company's products obtained the "Guangdong Province High-tech Product Certificate" in 2015; The leading product-flexible mineral insulated cable was rated as "Famous Brand Product of Guangdong Province".
The company's product range covers: 0.6/1kV PVC insulated power cable (steel tape armored), 0.6/1kV XLPE insulated power cable (steel tape armored), K series tape armored and unarmored control cables, B series civil installation cables, R series PVC insulated flexible wires and cables, A series PVC insulated installation wires and cables, RVVP series shielded cables, security wires, flame-retardant/fire-resistant cables, low-smoke and halogen-free wires and cables, irradiation Liancable TV/communication coaxial cable, Cat 5e network cable, and environmental protection cable that meets EU environmental protection requirements. The varieties and specifications are complete, which can meet the construction needs of all users.
The company also focuses on the research and development of ultra-high-end home improvement wires and ultra-high fire-resistant wires and cables. Based on aviation wire technology, the company has successfully developed polymer modified composite insulated flexible home improvement environmental protection cables ( 6NF wire), is the first company in China to obtain invention patents and utility patent certificates in this field.
Strict quality management system, advanced production equipment and technology, excellent product quality, thoughtful after-sales service, and good corporate reputation provide users with high-quality products and comprehensive services. Relying on the spirit of perseverance and self-improvement, Nandian people are facing the ever-changing high-tech market and the fiercely competitive sales market. Nandian people capture information in time, seize business opportunities, continuously introduce advanced equipment, develop new products, and cultivate High-tech talents, with the advantages of advanced production technology, complete varieties and specifications, and strict quality assurance, "Nandian" brand products have always been in the forefront of the industry.
OUR WORKSHOP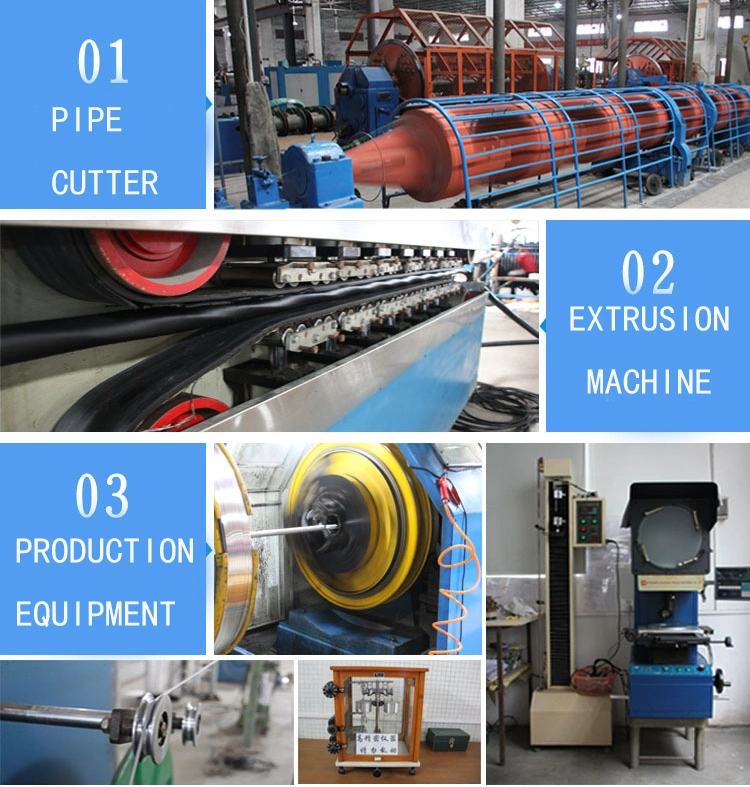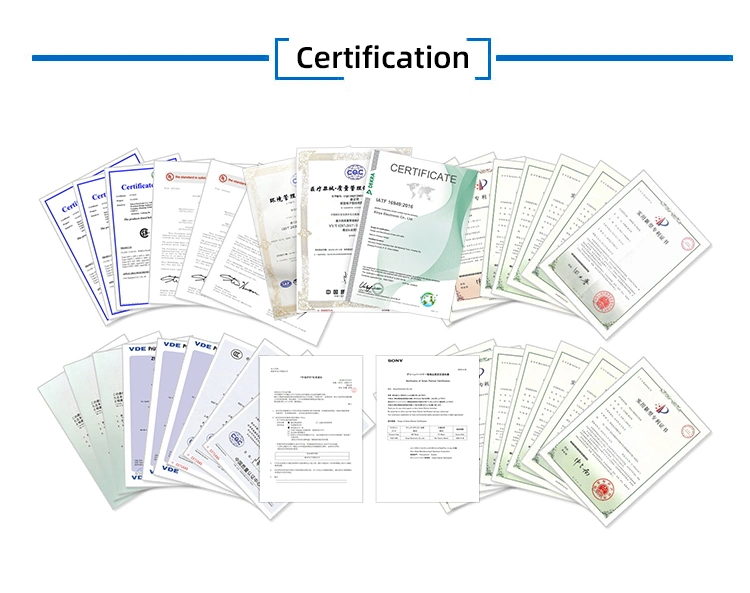 FAQ
1.Can you offer me a free sample?
Yes, after price confirmation, you can require for free samples but the freight should be paid.
2.How long to get the sample?
After you pay the freight and send us confirmed files, the samples will be ready for delivery in 3-7 days. Then they will be sent to you via express and arrive in 3~5 days.

3.How many years has Line Giant Cable been in production?
Founded in January 1994 by Mr. Ke, our facility has three separate manufacturing workshops. We are a professional manufacturer in Guangzhou, China.
4.What kinds of products does Line Giant Cable manufacture?
Specialties, such as railway locomotive cables, power shipboard cables, solar photovoltaic cables, aerospace wire and cable, weaponry equipment wire and cable, silicon rubber cable, aluminum alloy cable, charging pile cable 5G communication base station and so on;

Low, Medium, High Voltage (1kV-220kV) XLPE Insulated (Armoured) Power Cable

PVC Insulated (Flexible ) Wire, PVC Insulated and Sheathed (Armoured) Power Cable;

Mineral insulated cable, such as extra high refractory (fire-resistant 15000C) copper core flexible mineral insulated cable and so on;

Control Cable;
5. What kind of certifications do you have?
ISO9001:2015, ISO14001:2015,OHSM18001,GJB9001C-2017,SGS

6. Which standards do you comply with when you produce the electrical wires and cables?
We are able to produce electrical wires and cables based on GB, JB, IEC,UL/CSA,BS,DIN,EN,ASTM,AS/NZS. Meanwhile, we can design and manufacture the cables according to the samples and technical specification you supply.

7. What is the min. Order quantity?
It depends on the type and size of electrical wires and cables. For some large electrical wires, 100 meters can be accepted. For the power cables with medium or high voltage, that should comply with the property of installed equipment. Anyhow, we will try our best to solve the problem and meet your requirements. Mostly we sell from stock for normal items, you can buy any quantity unless it is customized.
8.I didn't find the cable which I need in this page?
If you didn't find the cables you need, please contact us directly, we will reply you quickly.
Also, you can visit our English website gdnanlan.en.made-in-china.com
9.What is the lead time for mass production?
Honestly, it depends on the order quantity and the season you place the order. The best record we keep is delivering 10 kilometers cable within a week. Generally speaking, we suggest that you start inquiry two months before the date you would like to get the products at your country.

Welcome your inquiry! Any question please feel free to contact me.