Best quality heat resistant insulation electrical wire for indoor used
Heat resistant insulation for electrical wire
Rated voltage: 300V/ 600V,
Rated temperature: 105° C
Tinned or bare, strand or solid copper conductor, 30AWG min
Color-coded PVC insulation
Uniform insulation thickness of wire to ensure easy stripping and cutting
Resistant to acid, alkali, oil, moisture and fungi, comforming RoHS
AWG

CONDUCTOR

INSULATOR

construction

conductor diameter (mm)

thickness (mm)

over diameter

(nxmm)

(mm)

30

7x0.1

0.3

0.76

1.82

28

7x0.127

0.38

1.9

26

7x0.16

0.48

2

24

11x0.16

0.61

2.13

22

17x0.16

0.76

2.28

20

26x0.16

0.94

2.46

18

41x0.16

1.18

2.7

16

26x0.254

1.49

3.01

14

41x0.254

1.86

3.38

12

65x0.254

2.35

3.87

10

66x0.32

3

4.52
Application
Widely used in electronics, instruments, electronic equipment and automatic generation of devices in the power cord, the line of control and signal transmission lines. Concretely can be used for anti-theft alarm system, building intercom system, household lighting cables and so on.
electrical wire cable house wiring 10mm 16mm

Hot sale products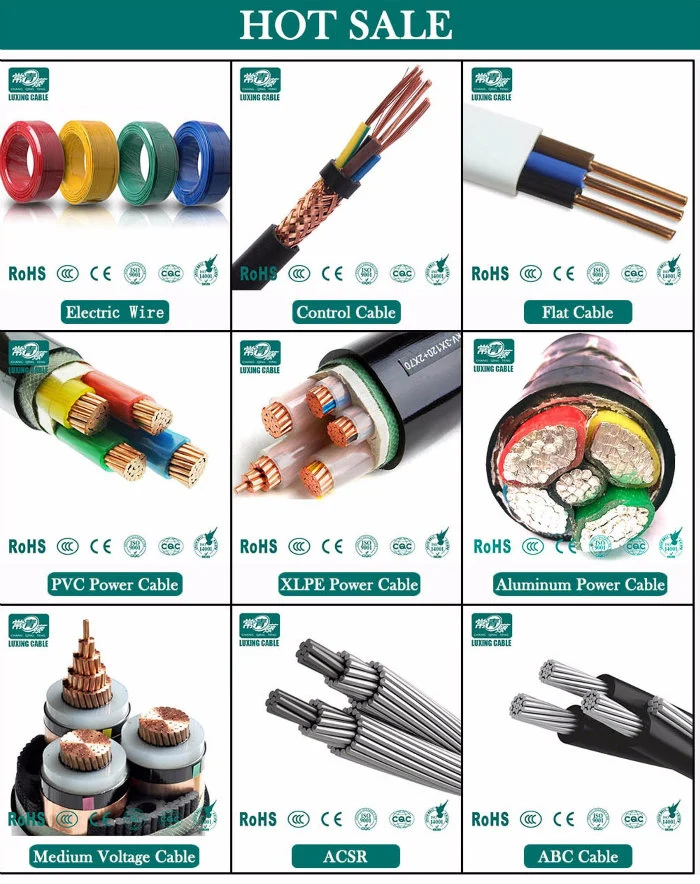 Exhibition: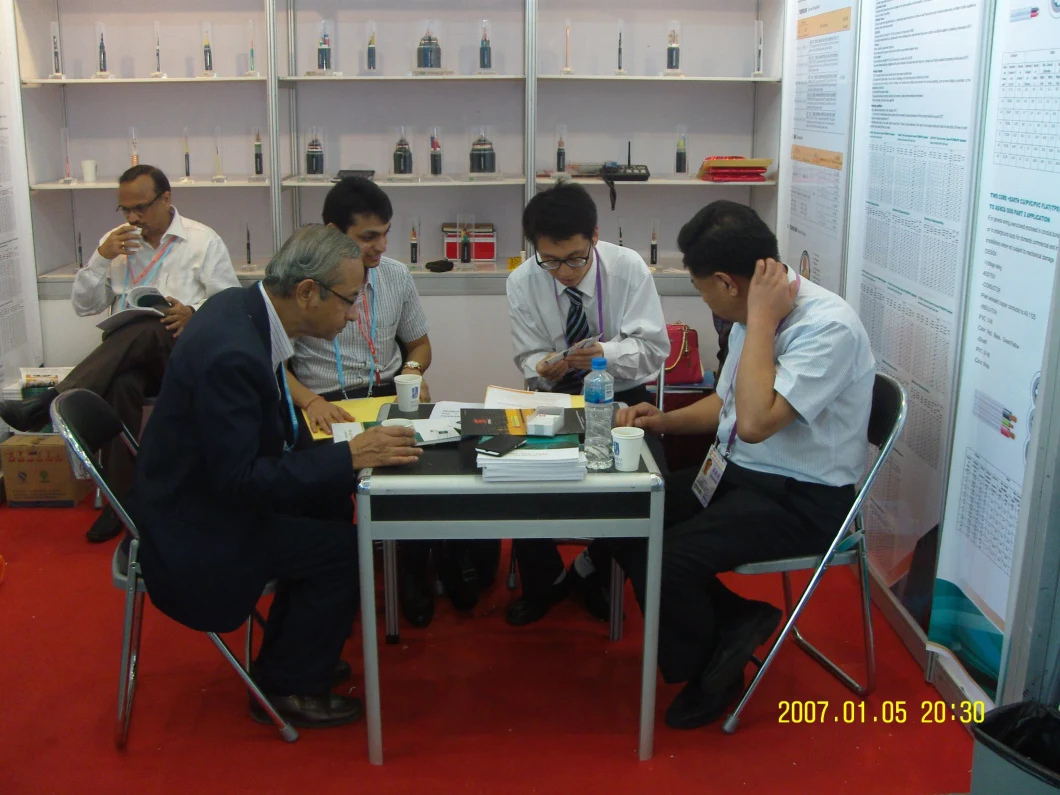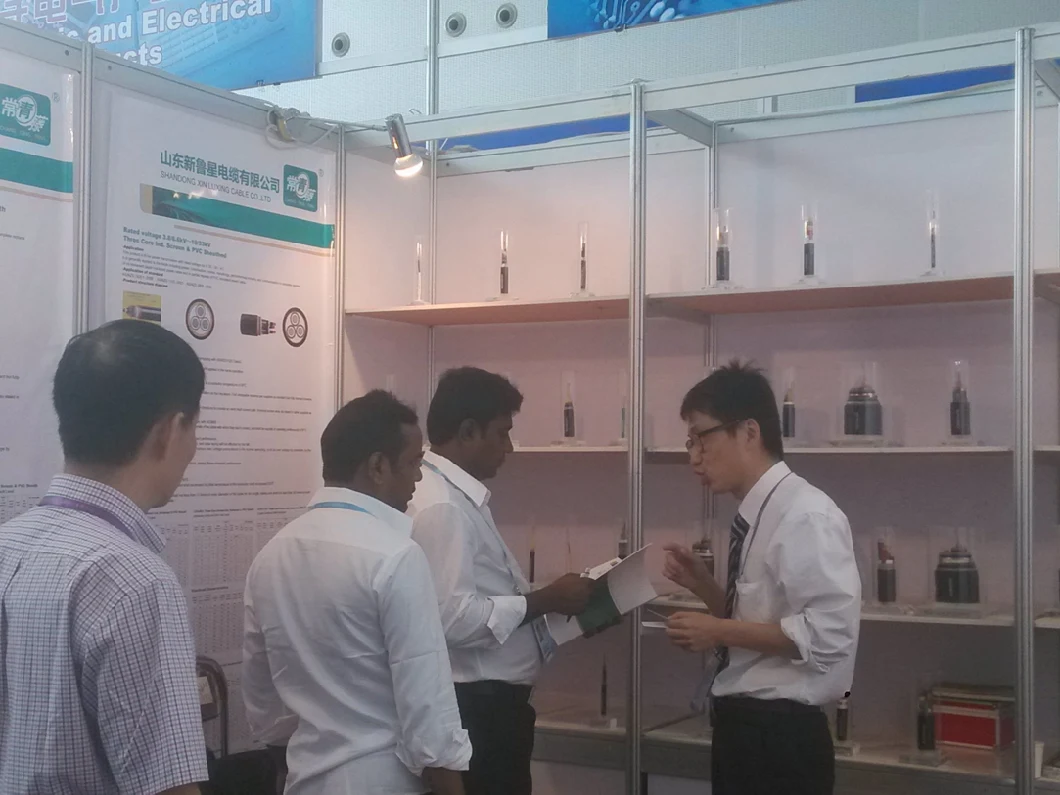 Certificates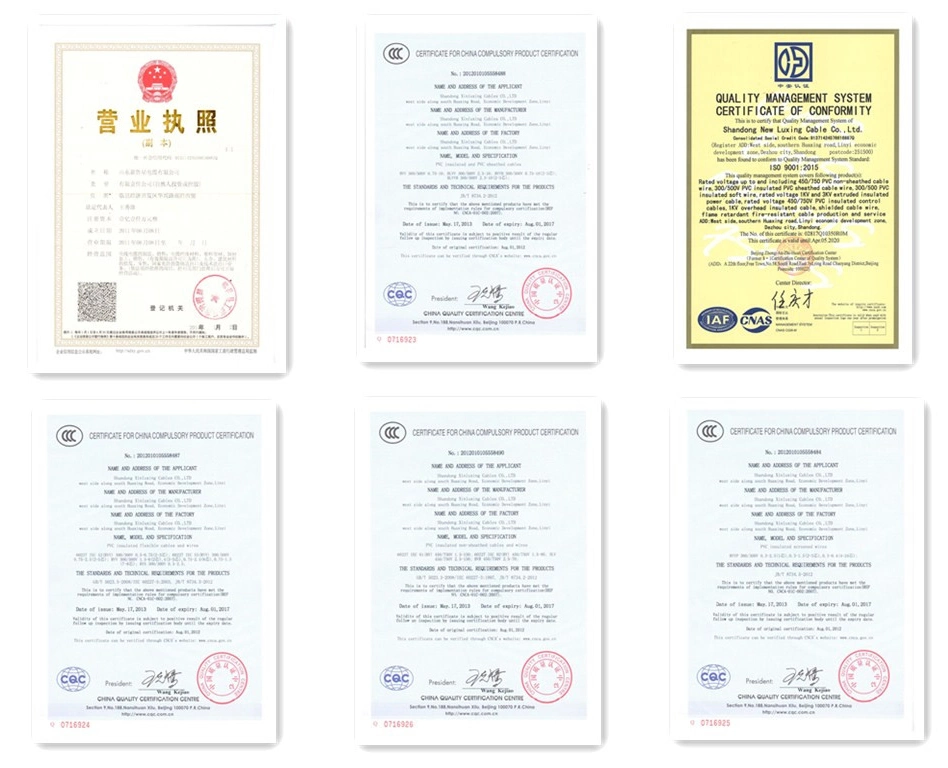 Packaging & Shipping
All cable For exporting are well packed and protected by wooden drum or Wood and Steel Drum.
The packing material is depended on the weight and size of cable.
The good information, manufacture information, and the client's information is firmly printed on each size of drum.
After the well packed cable drums sent to Sea Port, they are loaded into 20 FT container or 40 FT container. All cable drum are firmly fixed by safety belt to make sure, no movement during the sea freight.
The size of the container is chosed according to weight of total loaded goods or as per the client's requirement.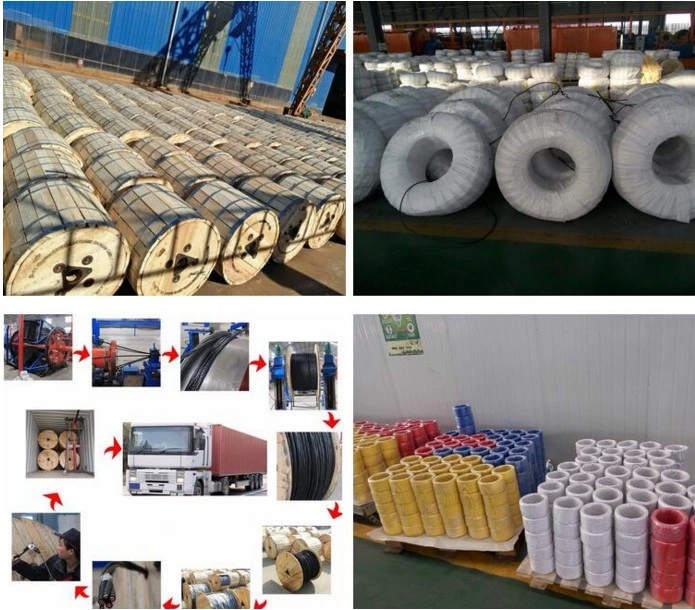 best quality heat resistant insulation electrical wire for indoor used
Contact Us By Follow Information
Sales Manager

:
Leslie Shaw


Shandong New Luxing Cable Co.,Ltd




Phone No

:+86 15053169342


Tel

:+86-531-88698938

Fax

:+86-531-88662923


Web

:luxingcable.en.made-in-china.com / luxingcable.en.made-in-china.com


Factory Add

:West Side, Southern Huaxing Road, Linyi Town, Dezhou city,Shandong Province,China


Office Add

:Room D901, Binhe Business Center, Tiaoqian district, Jinan city, Shandong Province,China