Aluminum Window screen is our mainly products . we produce and export the Aluminum screening many year , From Material to Weaving , we carefully to choose and inspect , then packed and export .
Aluminum window screen :
Material : Aluminum alloy wire
Surface treatment : Black or Silver Epoxy Coated, Bright color
Edge treatment : Common rand and lockrand .
Packed : with paper tube and cap or only paper tube .
without paper tube and cap .

description
Specification
Application
Mesh
Wire Gauge
Size
Galv. iron wire mesh
10x10
BWG31
BWG32
BWG33
BWG34
3' x100'
4' x100'
1x25M
1.2x30M
1.5x25M
Electric galvanized
after weaving.
White or light-blue
14x14
16x16
18x18
18x14
22x22
24x24
30x30
Enamelled iron wire mesh
Same as above
Green or dark green
Aluminium iron wire mesh
Same as above
Silver
Aluminium wire mesh
Same as above
Material: Al-Mg alloy or pure aluminium.ss finish,black coated,green color
Fiber glass wire mesh
12x12
BWG31
BWG32
3' x100' 4' x100' 1x25M 1.2x25M
All kinds of color
14x14
16x16
16x14
18x16
18x14
Plastic wire mesh
12x12
Same as above
Mesh 12, 14, 16: hinged weave.
Mesh 18, 22, 24: plain weave
White, blue, green, etc.
14x14
16x16
18x18
22x22
24x24
30x30
Stainless Steel Mesh
14x14
SWG38
SWG37
SWG36
SWG35
SWG34
3' x100'
4' x100'
1x25M
1.2x25M
Material: 304, 316, 316L
16x16
18x18
18x14
20x20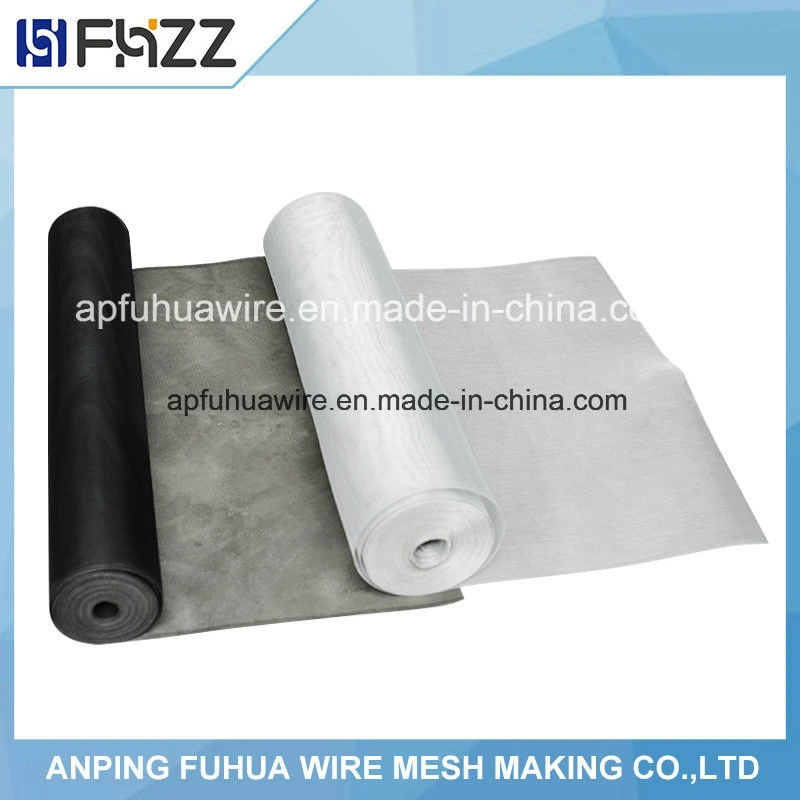 flynet for supermarket